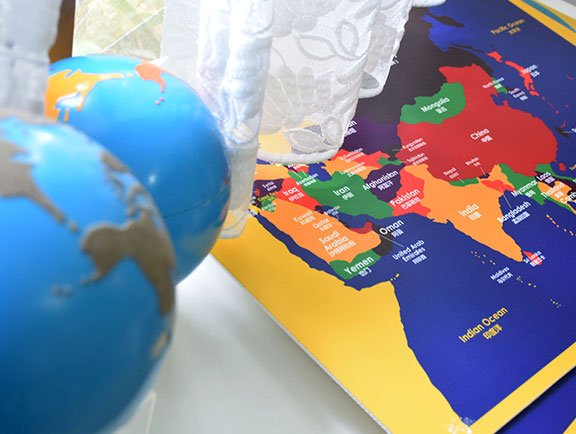 Cultural activities help your child to learn about geography, history, general science, botany and zoology, music and art.
Under the Culture curriculum, we look at the formation of our Home, the Mother Earth, its place in the Solar System, its atmosphere, weather and seasons and its various land and water features. We also explore ways of representing these features through the use of maps. A major component of this curriculum is the study of continents, countries of the world, and culture. When children leave Tsp, the breadth of knowledge they have of their world can be quite outstanding.
Above all, Montessori Classrooms at all levels nurture each child's individual strengths and interests. Montessori education encourages children to explore their world, to understand and respect the life forms, systems and forces of which it consists.
"The child who has felt a strong love for his surroundings and for all living creatures, who has discovered joy and enthusiasm in work, gives us reason to hope that humanity can develop in a new direction."
By Dr Maria Montessori