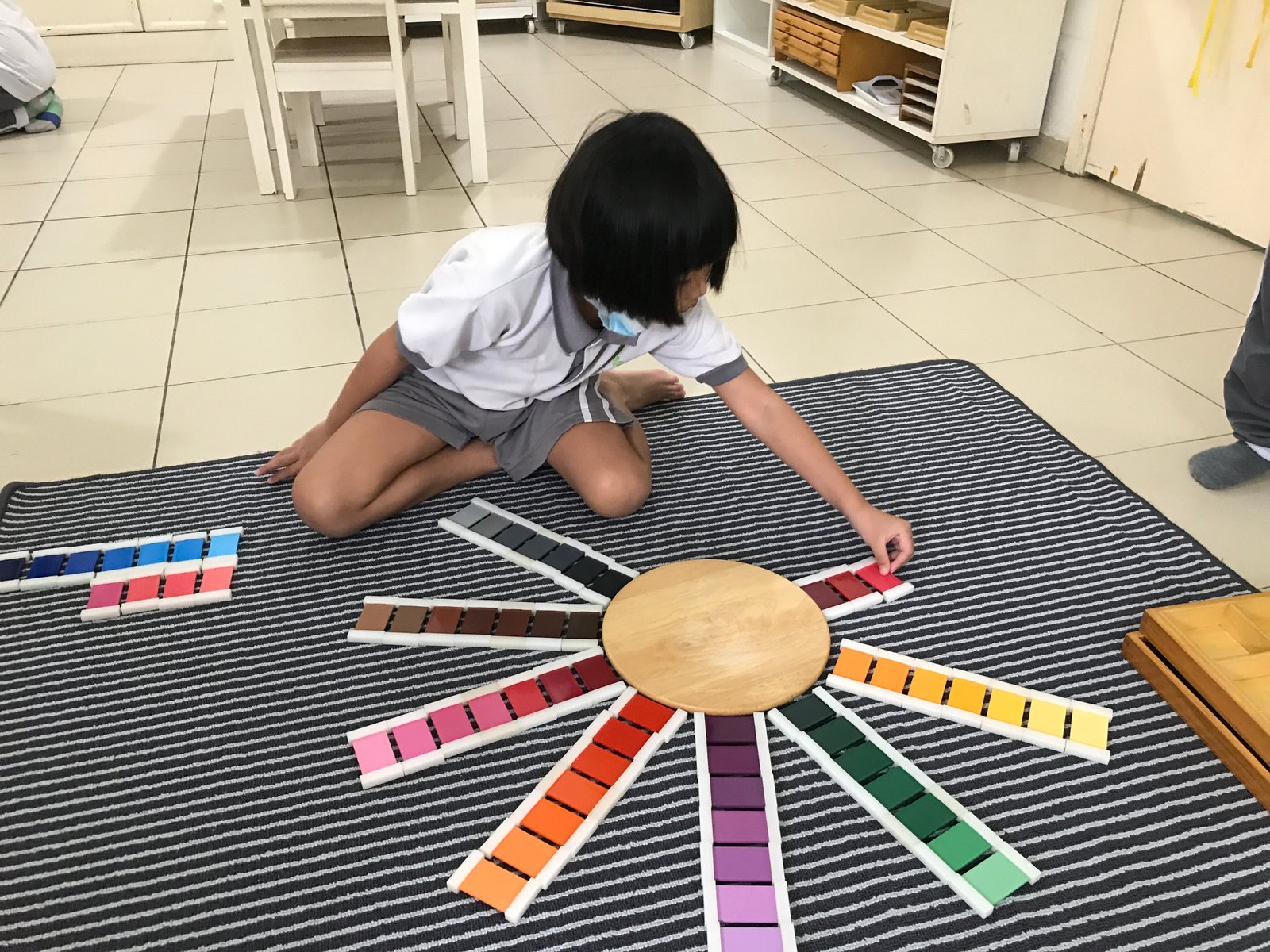 Colour tablet box 3 helps children identify the different shades of 9 colours, sparking their interest in different methods of differentiation and arrangement.
While a child works, his peers watch and compare by his side…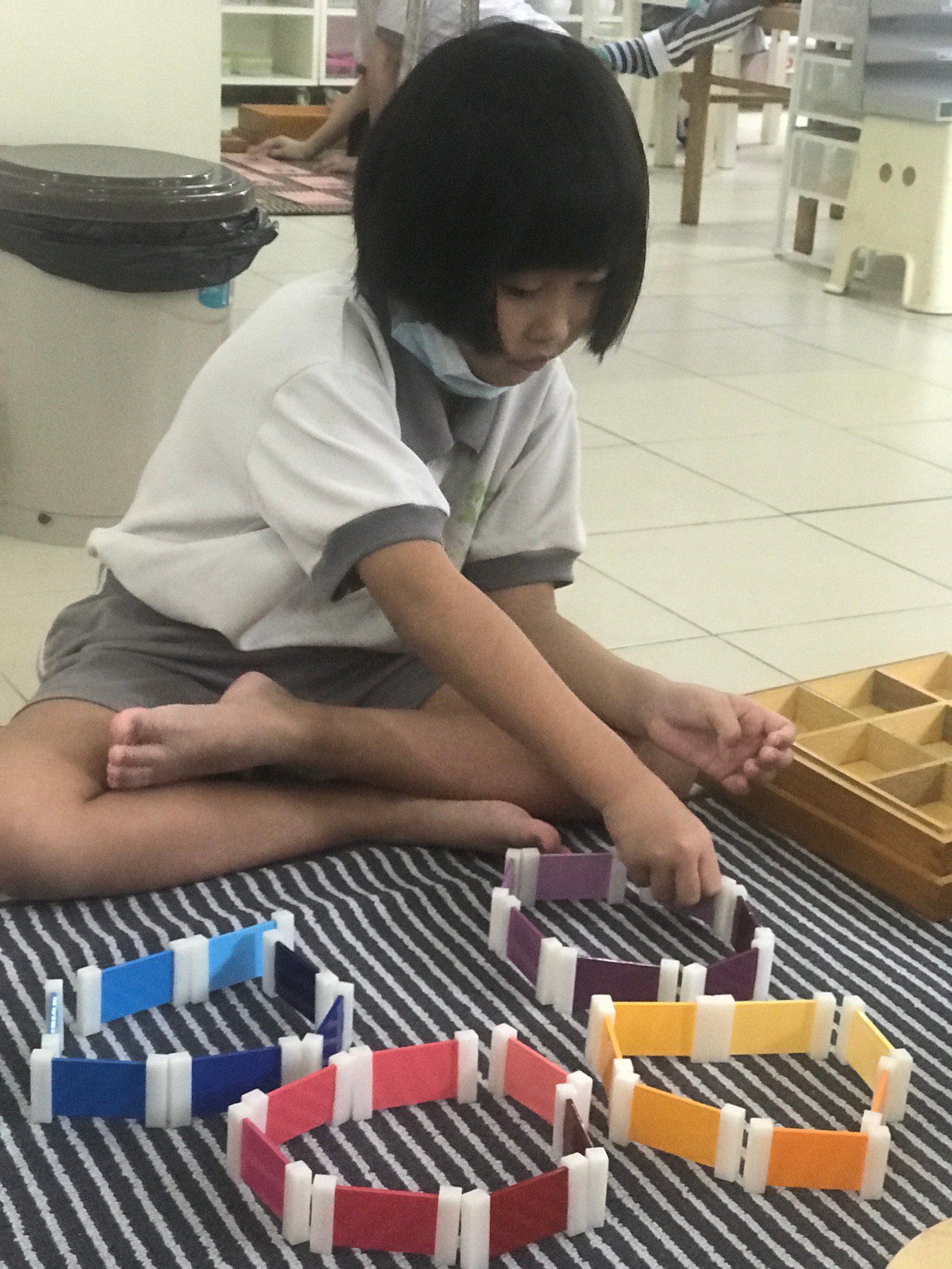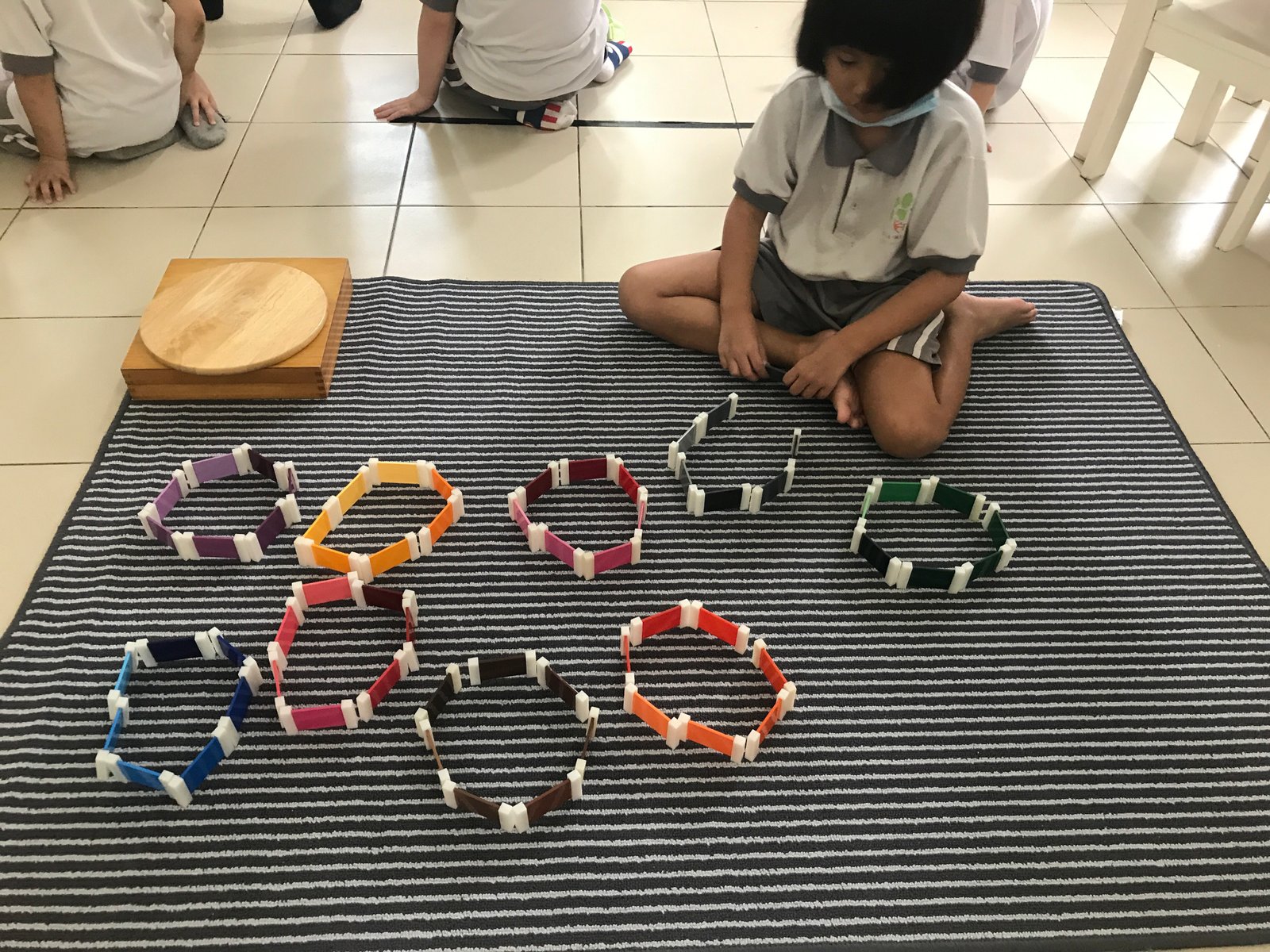 As onlookers, the other children are able to detect any mistakes quickly. If they find that the arrangement of colour gradient is not right, they will remind each other: "What do you think? Are you sure?" This activity is a great opportunity for children to learn through careful observation and to help each other in a respectful and loving way.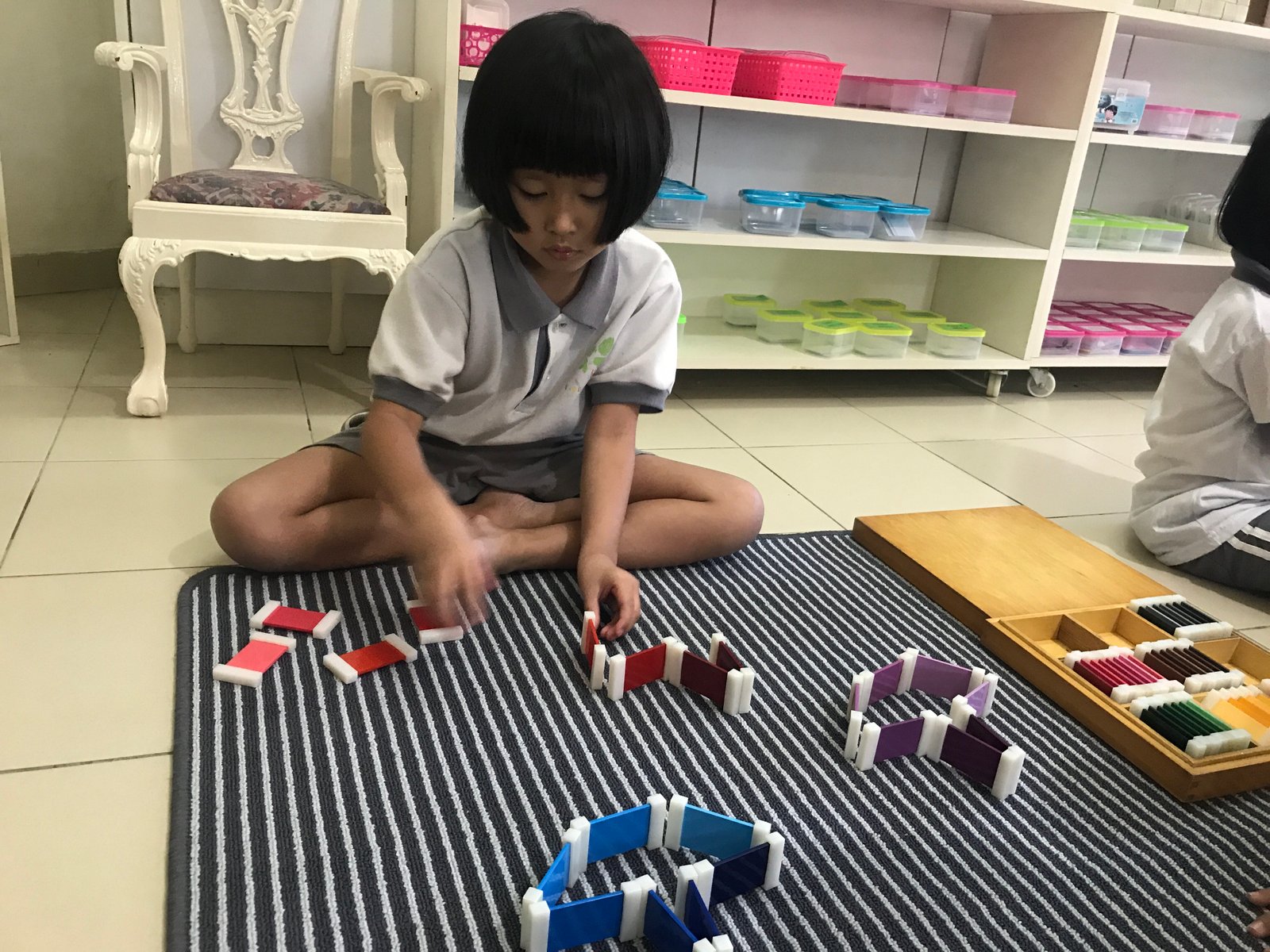 While working attentively at bean-sorting, a new student overturned his bowl and spilt all the red beans on the ground!
One of the children observed that the red beans too had different shades of red.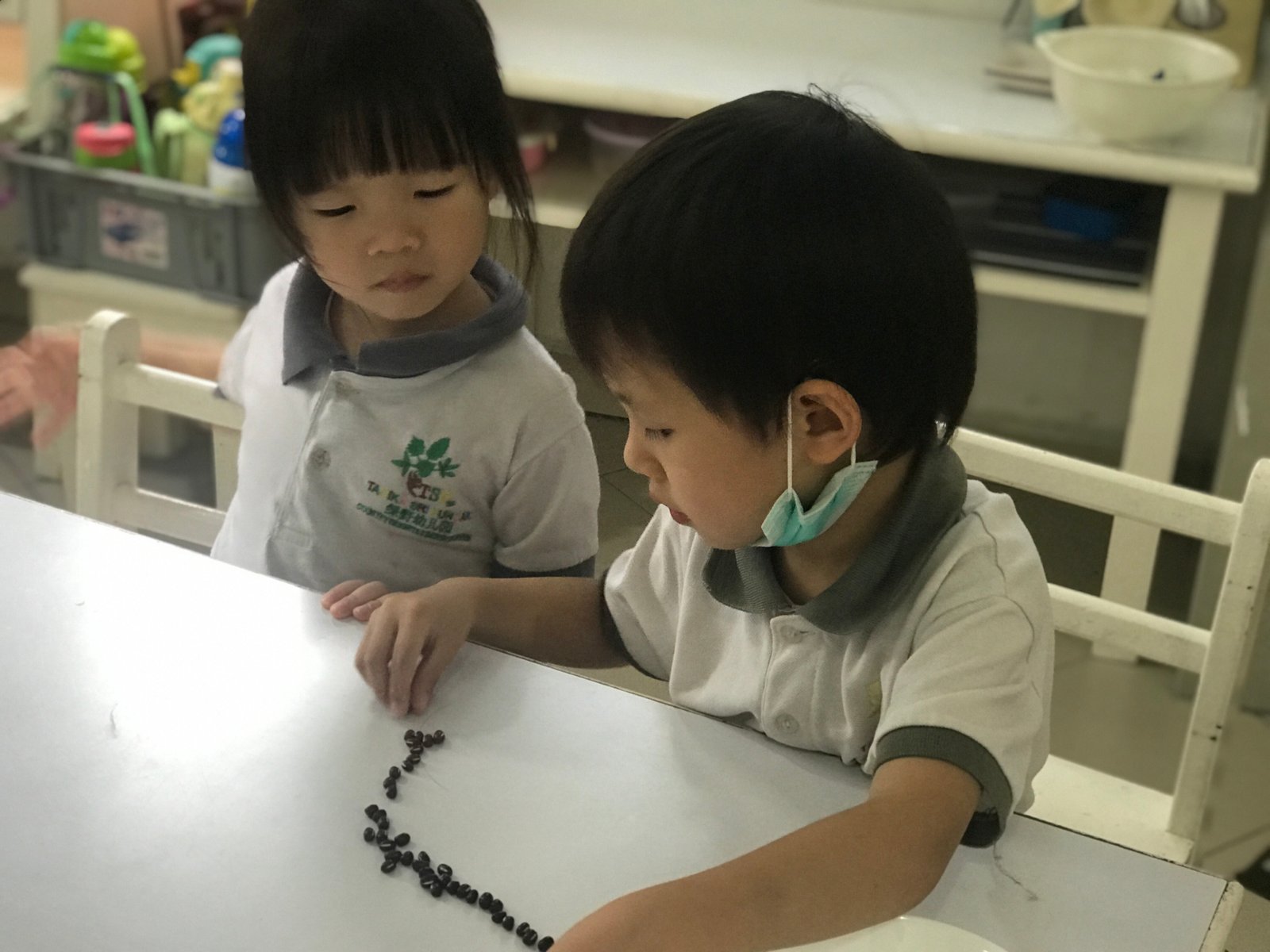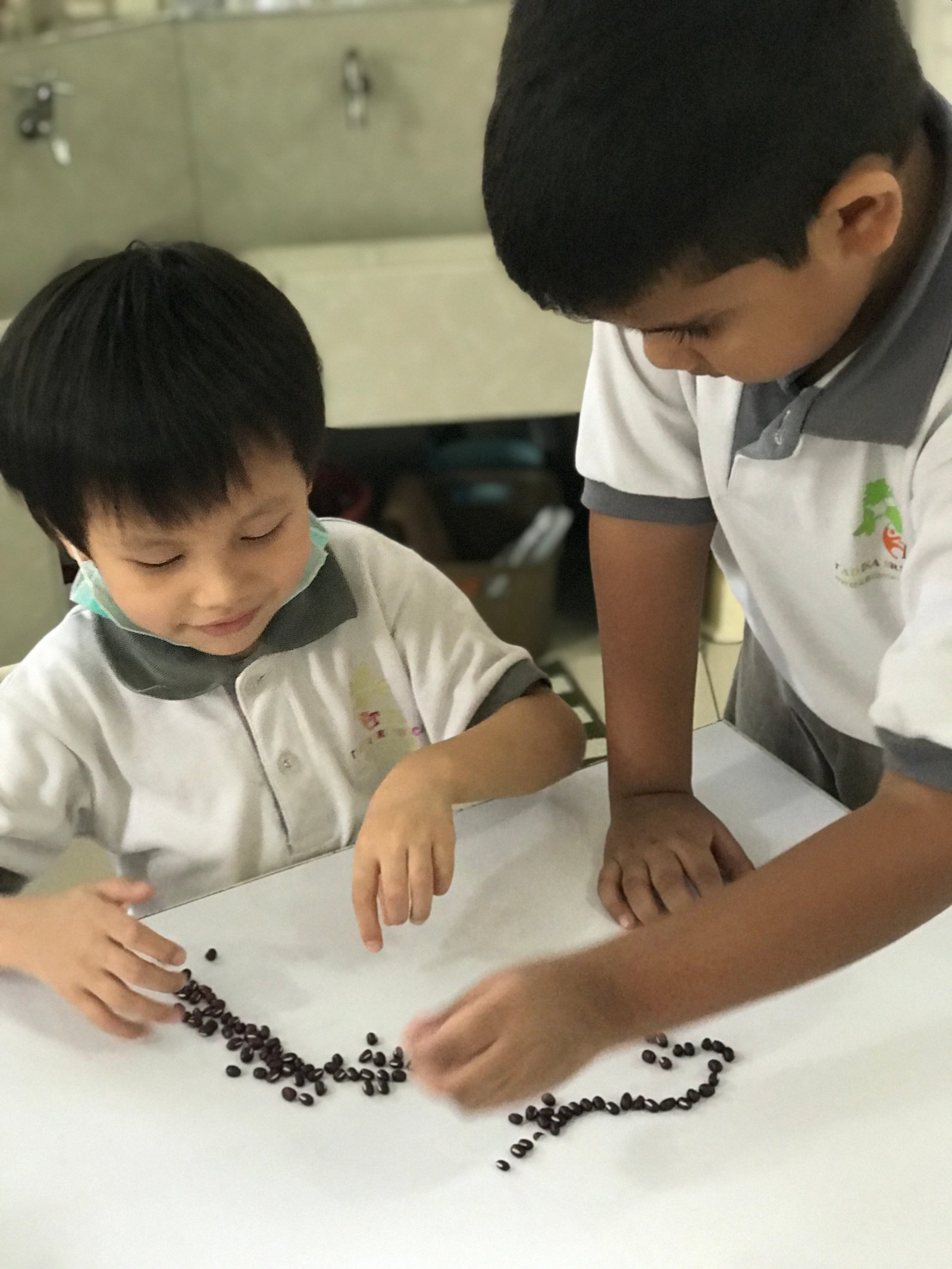 Soon, the children began to arrange and compare each red bean by its shade.
In the learning environment of the classroom, children often discover pleasant surprises through the challenges and interaction with friends.
By joining forces, they are able to focus together in analyzing and distinguishing the small details in life.
The essence of children's learning does not lie in the results but in all the discoveries they make along the way. These discoveries are not possible without careful observation, therefore encouraging children to work with more focus.
Equipped with the foundation of concentration, training in meticulous observation skills and continued interest through self-discovery, children can exercise perseverance and willpower.
This training in fundamental skills takes continuous work but promises long term success.
We are extremely glad to observe it's realisation today!
色板3帮助孩子辨别九种颜色深浅不同的色阶,孩子兴趣盎然地开展及铺展不同的陈列方式。
其他同侪在一旁的观看、比较……
基于旁观者清,其他孩子若发现色阶的排列有争议时,他们也会提醒对方:"你觉得呢?再想想看?"引导孩子以尊重及友爱的方式互相提醒,再仔细观察学习。
正当聚精会神地工作时,旁边有一个新进的小朋友打翻了倒红豆的工作,将大大小小的红豆洒落在地!
这时其中一个孩子发现原来红豆颜色也有深浅。
于是他们开始继续投入、专注地排列、比较深浅不一的红豆颜色!
在教室中学习,与朋友互动而产生变化及种种挑战中,孩子们常常有惊喜的发现!
于是投入好几位不同的生力军,继续专注的分析、分辨生活上的小细节。
孩子们的生活学习,不在于结果,而在于过程中种种的发现。而且这都是他们细心观察下的细节发现,并因此而能专注地工作!
有了专注的基础,培训细緻的观察能力,因为自我发现而兴趣盎然地持继,从而锻练出坚忍力!
如何这般地培训孩子们的基础课程,必然曰久见功!
乐见其成!