What do children learn from cooking? Why is Practical Life such an important element in Montessori education?
Why do rice turns soft when it's cooked? Why muffins rise? Come and think about it – cooking is a life science lesson, and you don't actually have to teach them, the activity does it for you.
Bringing food from kitchen to table gives children an opportunity to feel grown-up, an indirect way to build and develop their logical thinking, sense of order, patience, coordination, motor skills.
To bake muffins, children first need to understand the recipe. To do that, they read, spell and connect words like "egg" on the recipe to looking for a real "egg". The concepts of measurement and volume is made simple when they hold physical measuring tools like water jug, cup, spoon and scales. And show them how different amount of substances (flour, sugar, butter, water) will look different, but still weigh the same.
Achieving small successes is a great way to boost a child's self esteem. Cooking is a fun and educational activity to improve children's confidence as the results are quick – it helps them to learn how to achieve a goal with many sequential small tasks.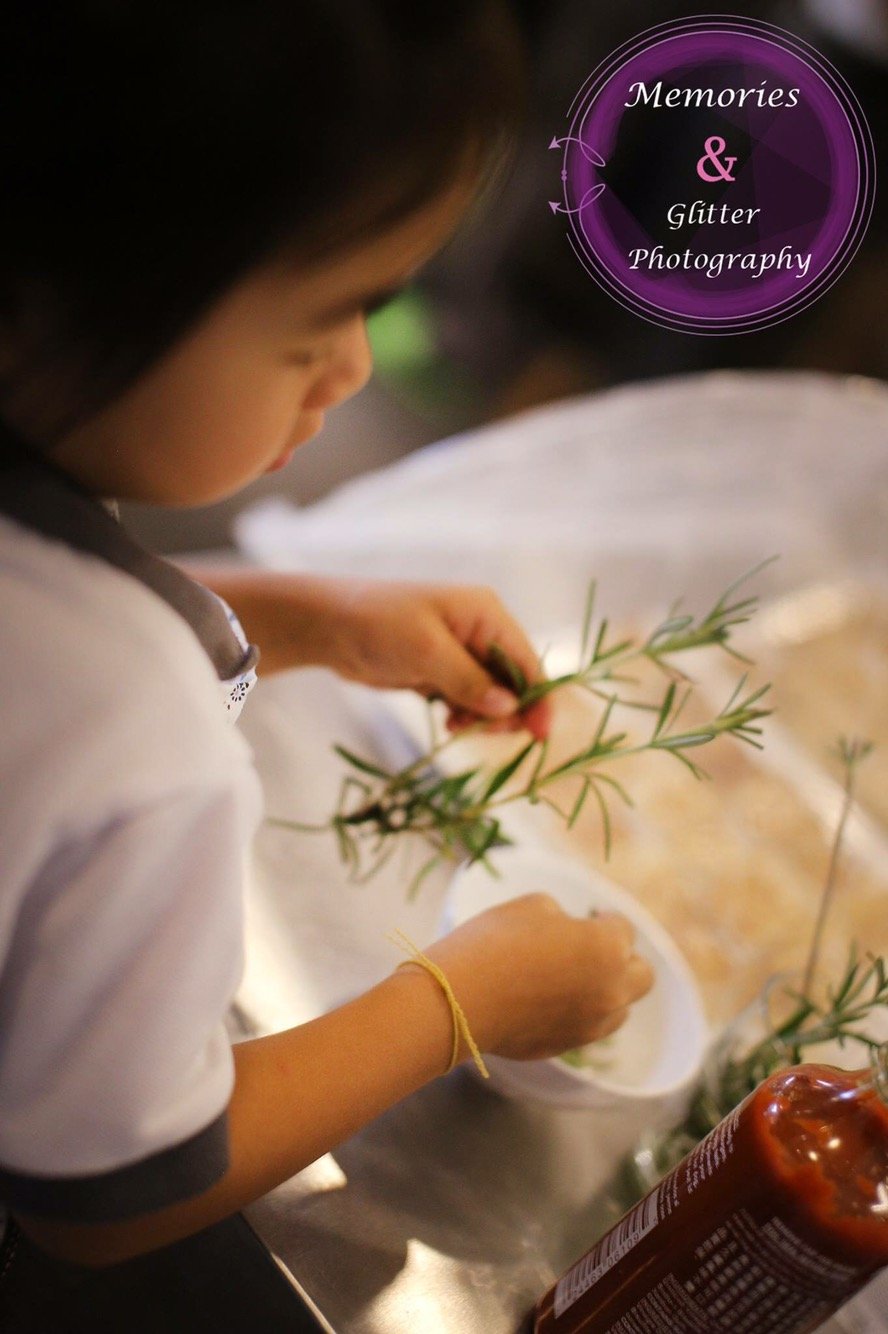 上学为什么要学做饭?不是只要学会读、写、算,还会应付考试就够了吗?
为什么孩子要学做餐点?
为什么日常生活练习在蒙特梭利教室那么重要?
因为这是建构专注力、协调性、小肌肉技巧练习!序秩感及独立思考的重要基礎。
在厨房工作让孩子学到很多技巧譬如怎么阅读食谱、测量食材、计划等步骤……
这种全面性的学习过程能让孩子完整的学到一件事情的中间没有跳过任何步骤。
Visit TSP Blog to find out more