Maria Montessori says: " The life of the spirit prepares the dynamic power to daily life and on its side, daily life encourages thought by means of ordinary work." -The child in the family, page 31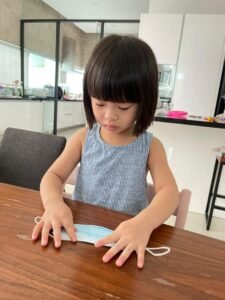 Coronavirus can spread when people breathe, talk, cough, or sneeze. By wearing face masks in public, even when children feel well, they can help stop the spread of COVID-19 — and protect their families, their communities, and themselves.
Let us 'Knot-and-Tuck' our mask children.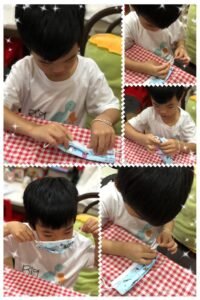 Developing life skills can begin with a hands-on task such as making their own sandwich. This is a great way to encourage independence, practice fine motor skills, and foster self-confidence in the child.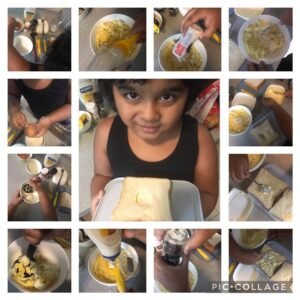 Practicing life skills on laundry day. Washing and drying clothes can be tough work too!
Washing a table is simple work, yet it can help children adapt to the environment and culture, refine gross and fine motor skills, developmental mental order, concentration, self-direction, and functional independence.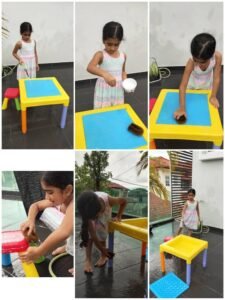 "Helping out at home raises self-esteem: when parents insist that kids do their chores, they are letting them know that they're not just loved, they are needed." – Wendy Mogel