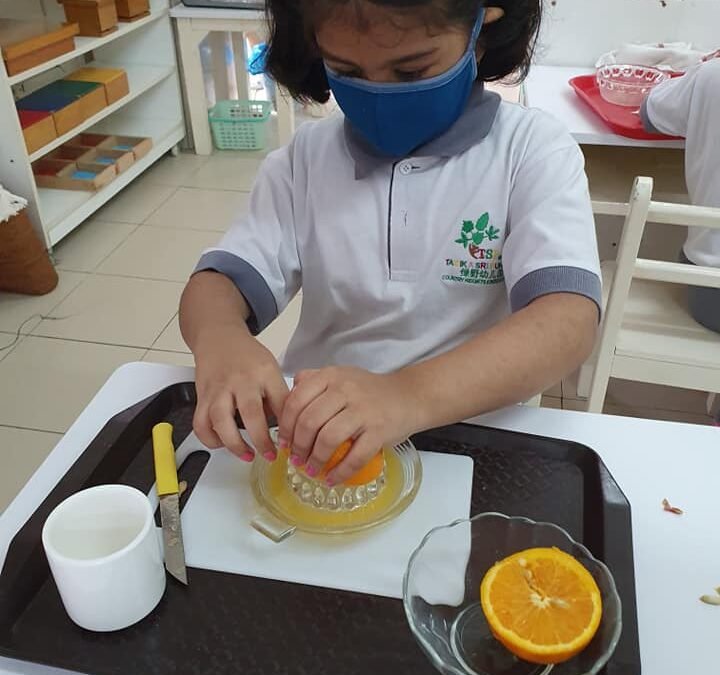 Why Practical Life Activities are so important in a Montessori classroom?
Practical life activity is a way of life for humans. It helps the child to adapt to his/her environment. Children are naturally attracted to these activities. The graceful coordinated movement calls to the soul of this little child.
Practical Life activities not only offer hand-eye coordination for the child but also help the child to build concentration, develop independency and strengthen his/her will.