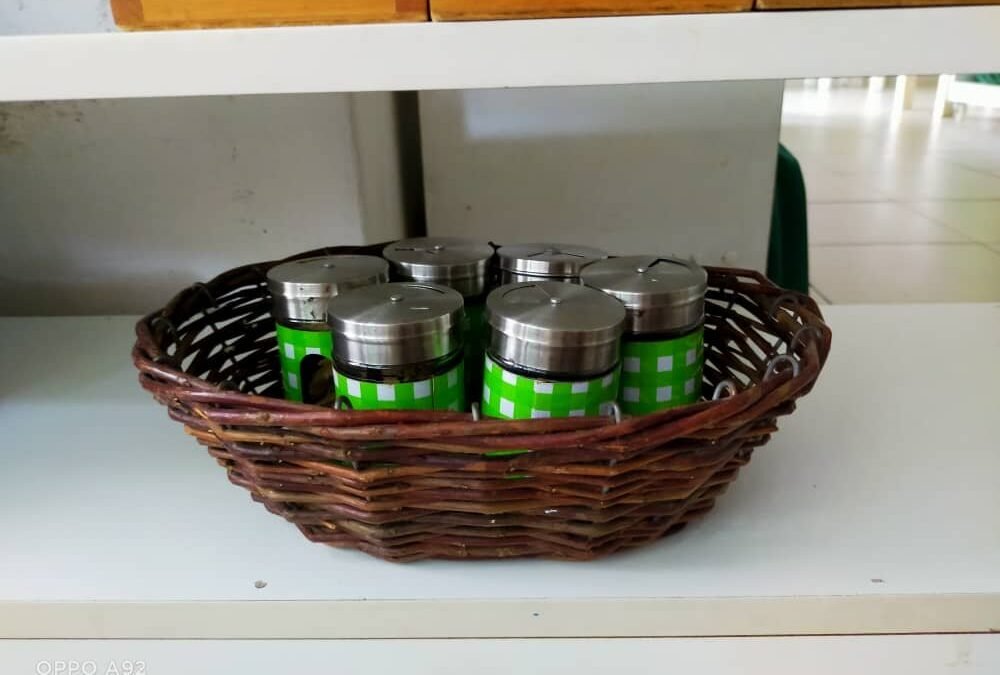 Smelling bottles are standard material in the Sensorial area of a Montessori classroom. The smelling bottles are a part of the early childhood Montessori Sensorial lesson sequence, focusing on the olfactory sense.
Children and adults alike can have fun with the smelling jars, and they're easily adaptable for different spices and leaves. The purpose is for the child to develop their sense of smell. The process is simple – the child sniffs their way through the bottles trying to match two identical scents.
Making the smelling bottles is pretty straightforward and can be done with items we already have around our school compound – betel leaves, pandan leaves, curry leaves, and kaffir leaves.